These images of Benson's Animal Park were submitted by Dave Dube. He believes they were taken by Brian Lawrence from Cameraland. Bret Bronson was able to tell us that the photos were taken during the summer of 1980, and he supplied the captions.
---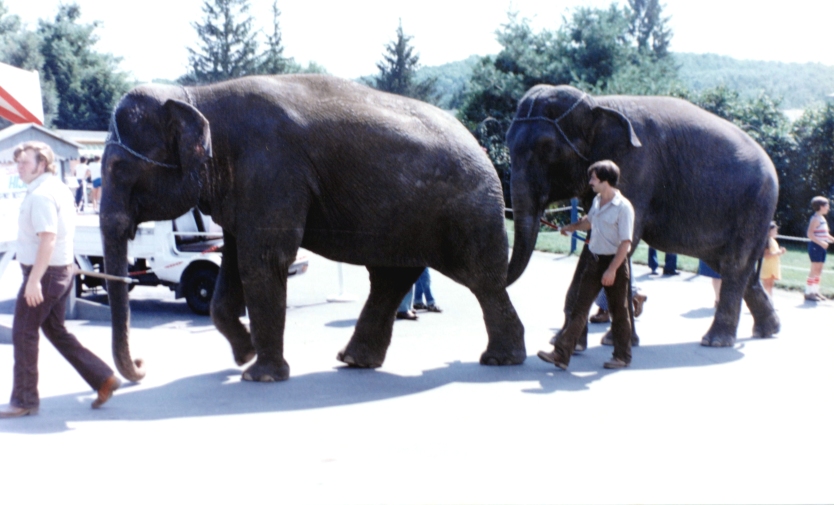 Larry Records - Liz / Queen and me [Bret]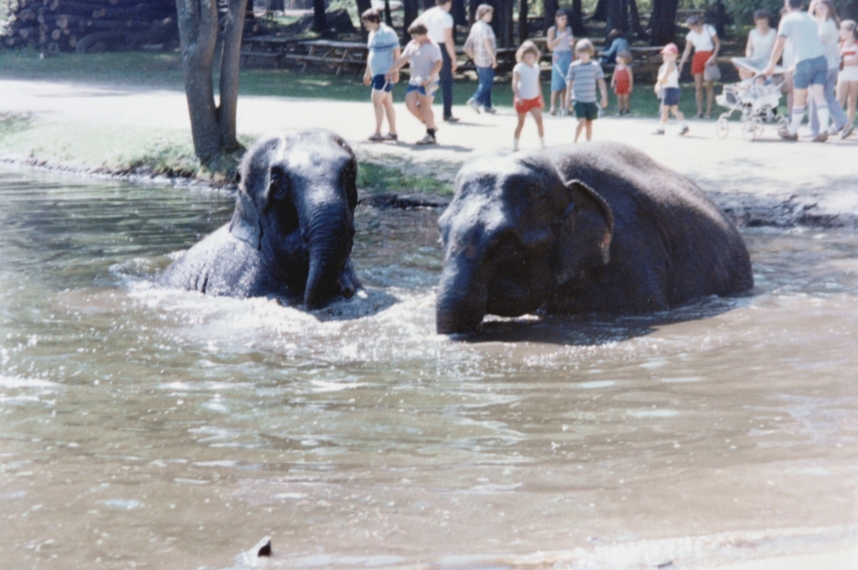 Liz & Queen during daily swim at Swan Lake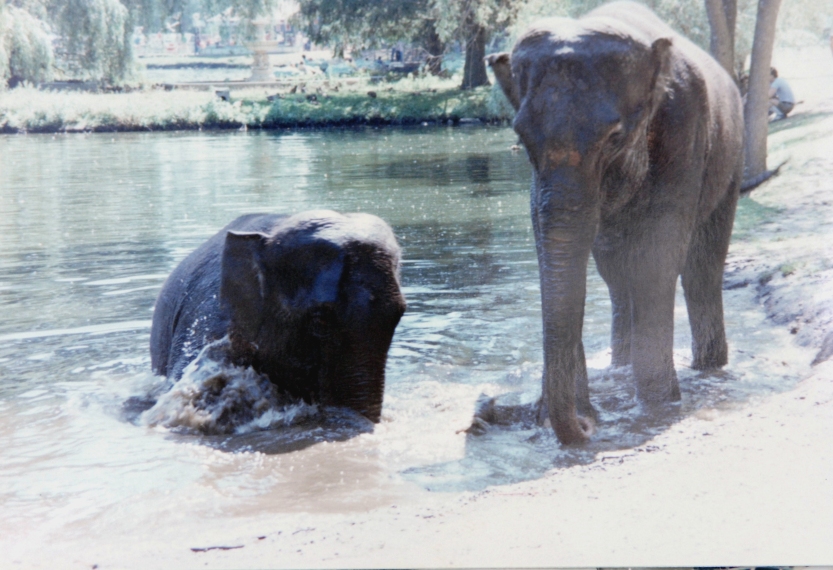 Liz & Queen swimming . This is taken from from corner of lake looking towards what used to be the Ride area.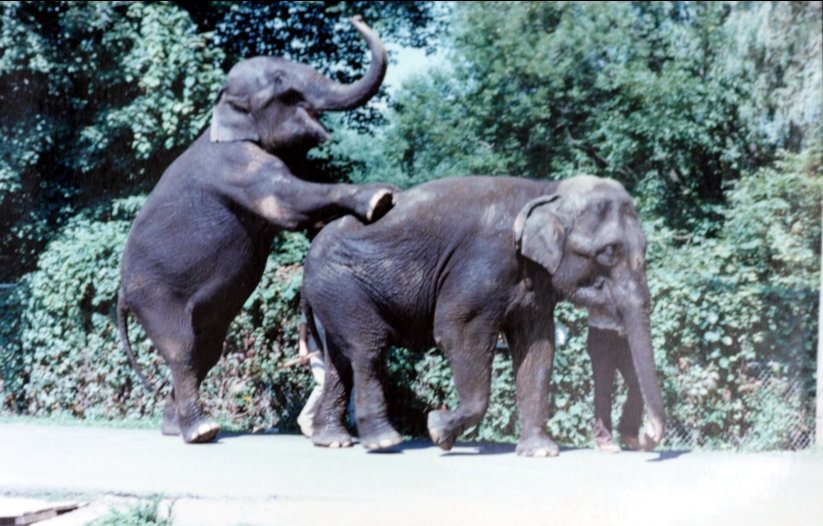 Queen mount to Liz - always a good photo opp. for patrons after elephant swim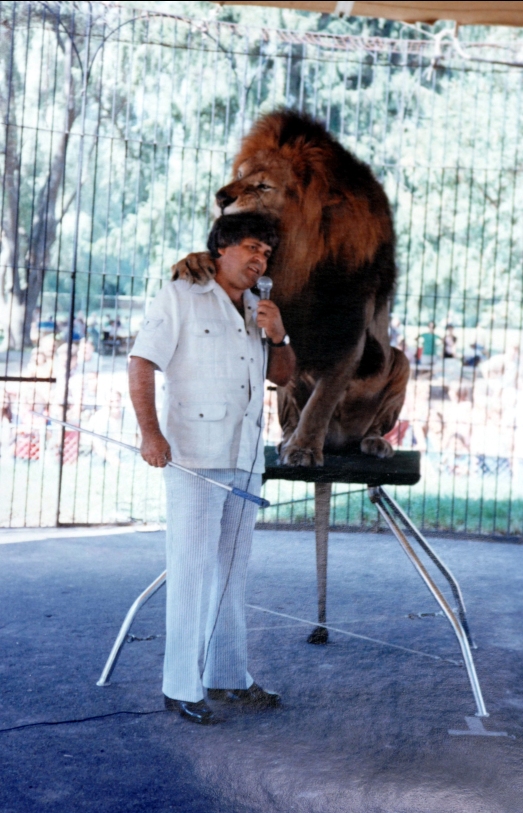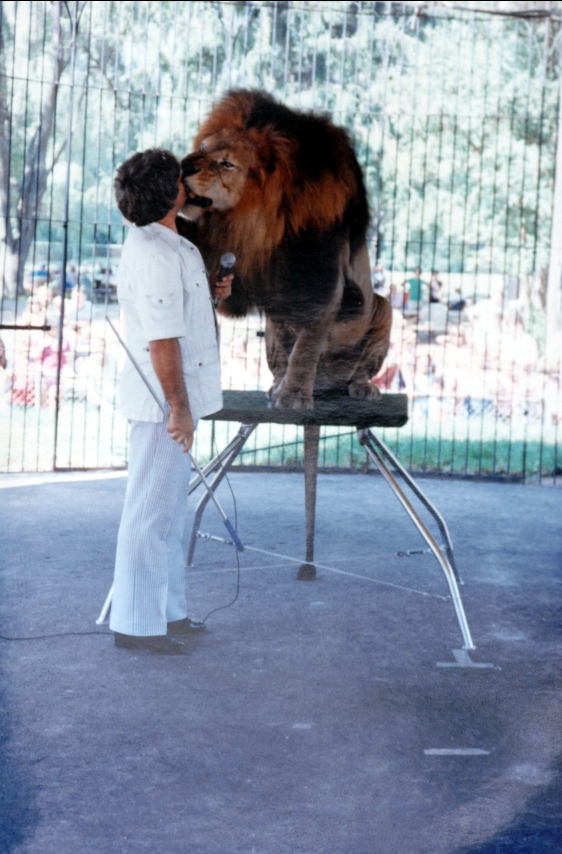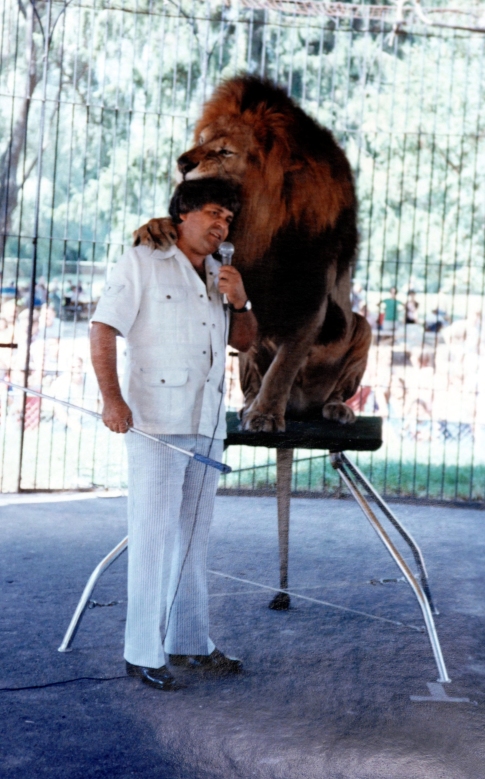 Big Cat trainer - Frank Margaroysi (sp?)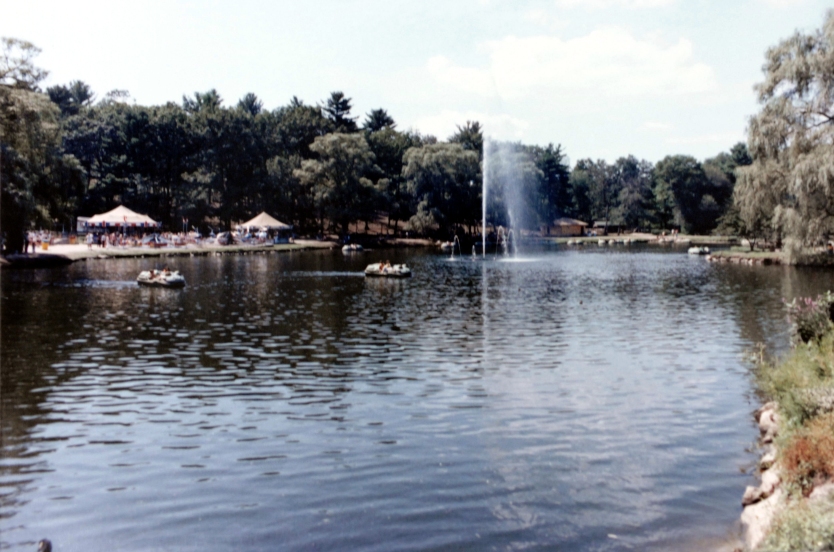 Swan lake, portion of ride area and the 'infamous' Frog paddle boats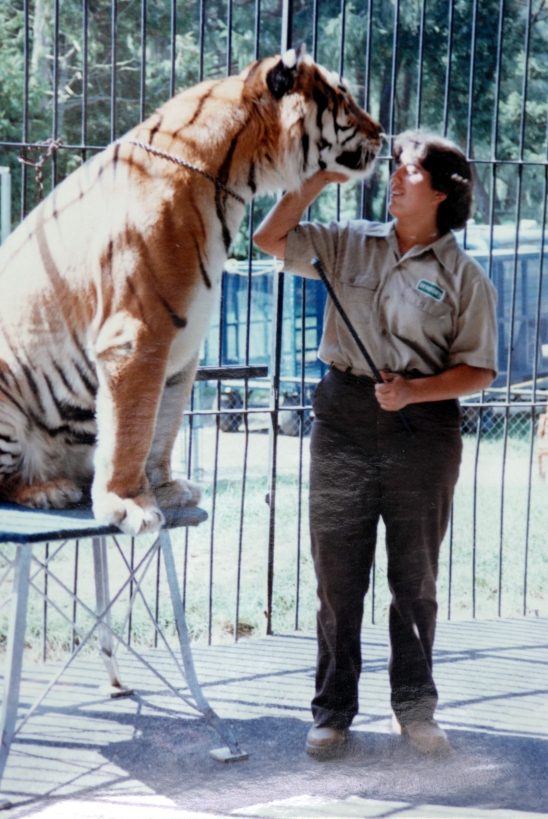 Rachel Comtois-Feely - head zookeeper - 79-87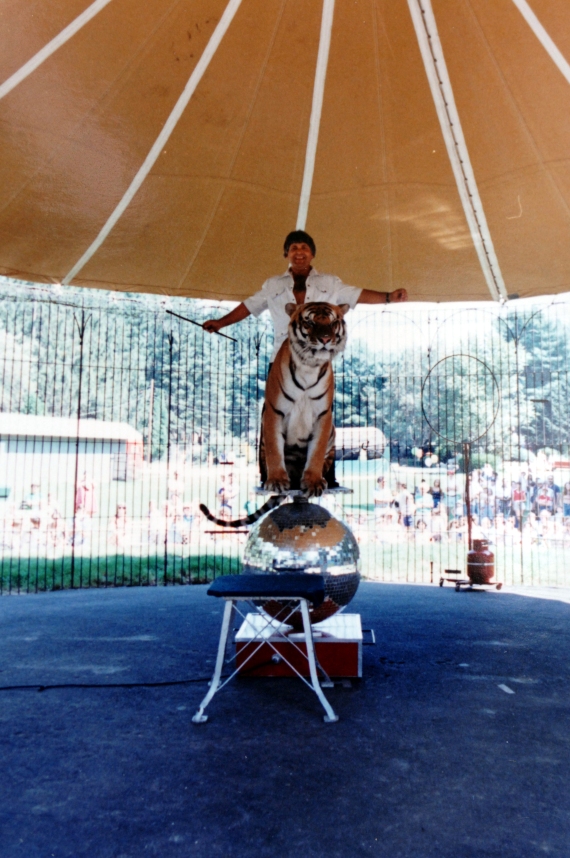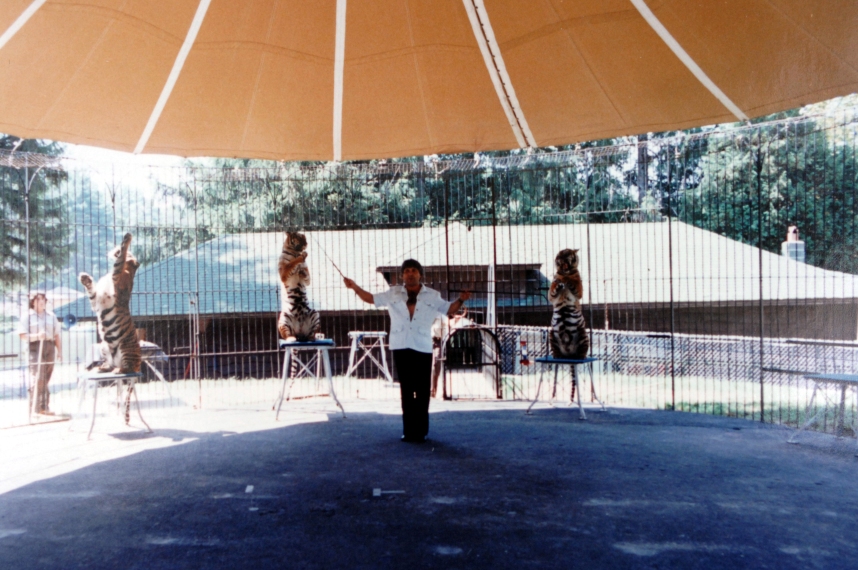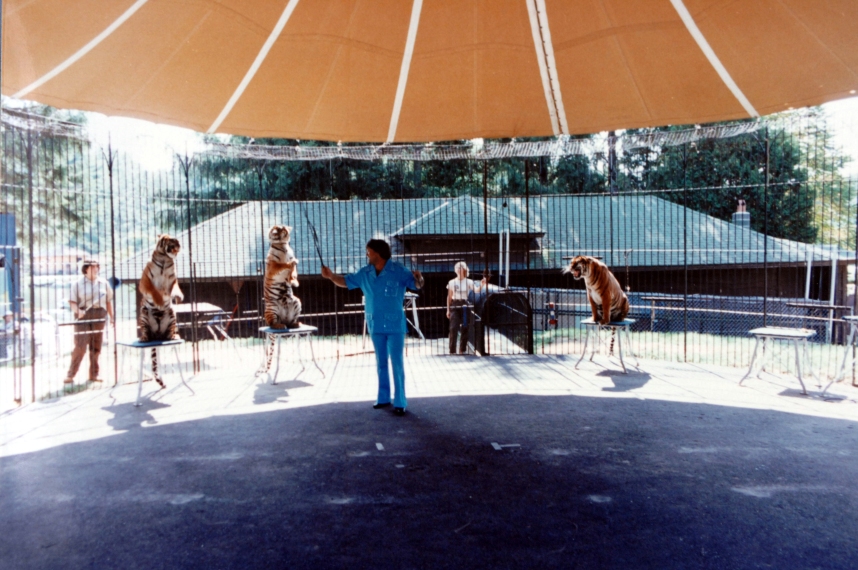 Frank Margaroysi again - (last two photos give you a fairly good idea of what the old 'Cat Barn looked like and arena - situated in the field across from the still standing A frame structure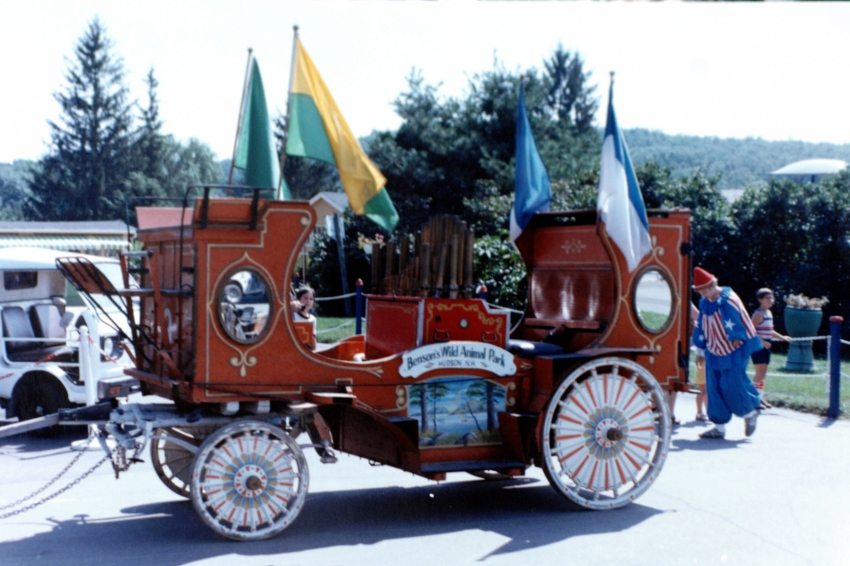 Horse Drawn Calliope Wagon - now at Circus World Museum, Baraboo, Wisconsin